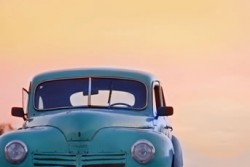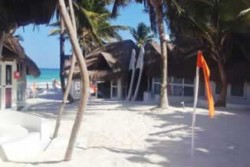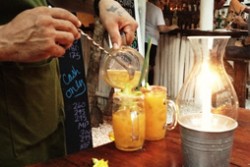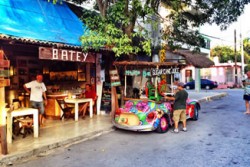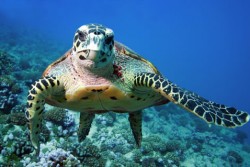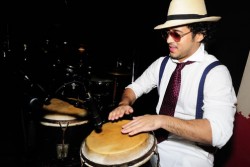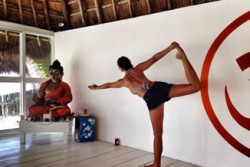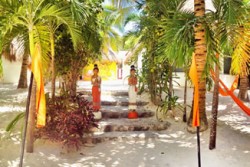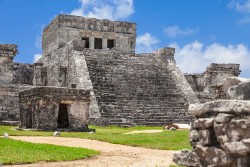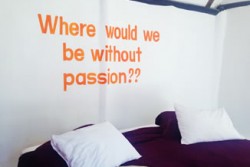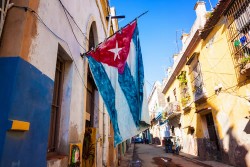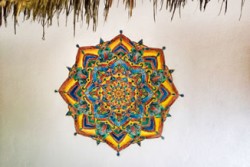 Mexico & Cuba : A salsa through the Caribbean
16 night trip from the 26th June until 12th July
This 2 and a bit week trip is going to be, lets face it, awesome! Taking us to the home of salsa, rum and vintage cars –Havana. Enjoying the Cuban Paris of Cienfuegos; swimming, snorkelling, diving and getting down with the Cuban beach life in the Playas del Este and southern coast; paying tribute to Che Guevara in Santa Clara; getting soulful with the Spanish vibe of Trinidad; Heading over the Caribbean to the Mexican beach town of Tulum; spending some time exploring the spectacular ruins & stunning reef of the Yucatan & Sian K'aan Biosphere; and eating the day / partying the night away in playa del Carmen!
We really want everyone to leave this trip feeling relaxed but also slightly exhausted from the epic time we have had. So along the way we will have the opportunity to visit some incredible archeological and world heritage sites; SCUBA dive and snorkel in the Caribbean as well as the unique Cenotes of Mexico; party the Caribbean way; get insights about cultures & traditions from local guides; eat a lot of delicious food; and still have lots of time to lie on many a beautiful white sand beach; catch up on the good book you have been meaning to read; get a massage or traditional healing; or practice some yoga.
Short timeline ( this could change a little but will give you a good idea)
Arrival in Havana – Old Havana / new Havana-  Santa Maria Beach – Playa Girón/ Bay of Pigs -Cienfuegos – Santa Clara – Trinidad – Havana – Playa Del Carmen – Cozumel – Chichen Itza – Tulum – Sian K'aan Biosphere – Akumal – Tulum
Trip  details ( as mentioned this could change a little but will give you a good idea of the rough plan )
Day 1: Arrive in Havana and meet our local Cuban guide. Get taken out to dinner in a favourite local Paladara. If we are still feeling up for it head out to a Havana Jazz club that will set the scene for the following week.
Day 2: Today we  will be getting to know Havana. We will explore the vibrant UNESCO world heritage area of Old Havana with our local guide and learn all about what makes this place so iconic. We will also have lunch at a new style of restaurant pulling Cuba out of it's embargoed communist controlled past where typically everything was government owned and run and into a modern age where locals are now getting the opportunity to show the world what they've got. In the afternoon we will get into the vintage groove of Havana, taking a drive in a Classic American Car around some of  the most well known areas in greater Havana including New Havana, Santa Maria Beach, Miramar and Colon. Then we can watch the sunset at the Malecon and after dinner head out for a mojito and a bit of a dance at a salsa club
Day 3: It's time to relax and today is all about chilling out! So we will be heading to the beach to soak up the sun. There are great beaches within an hour of the city and our guide will be happy to organise a day of swimming and snorkelling at a local beach. Alternatively if you have something else in mind for the day feel free to head off and do your own thing.
Day 4: Today we head to Cienfuegos via Playa Girón/ Bay of Pigs. We are in the Caribbean, and although this area is better known for  USA's first military failure in Latin America, Beyond this, the bay of pigs is great for diving, with cave systems, coral formations and an abundance of sea life. I know that there are going to be some of us who want to stop off here do a spot of diving,  alternatively you can just have a little nap or walk on the beach. Later in the afternoon we will head to Cienfuegos, known as the little Paris or the "pearl of Cuba". This area has seduced many a traveller and we will spend the night here exploring its wide streets, harbour  and learning about it's unique history.
Day 5: Today we head to the Che Guevara mausoleum and memorial in Santa Clara to learn about the history of this revolutionary and his impact on Cuba's history. Then it's on to a favourite destination of many a traveller to Cuba, Trinidad. The vibrant colours and soulful music playing along cobbled streets will get you into the Cuban groove. Our guide will take us on a city tour to showcase some of the highlights of the city and then it's on to dinner followed by a great night out at one of the many amazing music venues and bars. 
Day 6: We have the whole day to explore Trinidad!  Our guide is there to assist with booking any excursions we may like to go on. We could stay in town and meander along ancient cobbled streets enjoying the vibrant colours and sounds that are pure Cuba, or take a bike ride to visit one of the great beaches nearby.  We could also visit some of the ruins of the 19th century sugar mills in the Valle de los Ingenios.  After sunset its time to enjoy the music and the great atmosphere of this town, perhaps at a salsa show.
Day 7: After another yummy Cuban breakfast we will head back to Havana. We will have the opportunity in the afternoon to learn about Cuban customs and folklore including the Santeria Afro Cuban heritage in the colourful Callejon de Hammel. We will then head on to a rum factory where we will be able to sample some of Cuba's finest export. This is our last night in Cuba so we may also like to head out and explore some of Hemmingway's local haunts and sample some more of his "inspiration".
Day 8: We will be making our way to Mexico today. The flight is short and there are no other activities planned so this should be a fairly stress free day. We will be staying in Playa Del Carmen so we may like to head out for a meal at one of the many fantastic tacqueria's, followed by perhaps a few drinks at a local bar or beach club.
Day 9-10: This weekend we will be staying in Playa Del Carmen. This area has a lot to offer in the way of entertainment. The beaches are beautiful, the clubs are pumping, and the food is fresh and tropical. This is a chance to get a bit hedonistic or to simply sit back and enjoy. You may also like to go diving on Cozumel just off shore, which has some pretty impressive coral reef drift dives or head up to Isla Mujeres to dive with the whale sharks. Perhaps both if your keen.
Day 11: Today we will head over to Cozumel to explore the Island. Just to keep things interesting we will have the chance to take part in the islands own version of the amazing race. It's a quirky way to get to know the island and all it's history. You may also have some time in the afternoon to go snorkeling on the island before heading back on the short ferry ride to Playa Del Carmen.
Day 12: Visiting Chichen Itza is a chance for us to really explore the Mayan heritage of this area. We will visit this amazing archeological sight today with a private tour by an archeological guide who will be able to give us insight into the history of the area, it's people and the spectacular ruins that are left for us to explore. We will have lunch and then have a refreshing swim in a cenote before heading to our new home Tulum for the night.
Day 13: Waking up in paradise is going to mean a pretty good start to the day. Today is our chance to explore Tulum, A quiet coastal town in the Mexican Caribbean. You could spend your day simply walking the beach and having a swim or find a local Cenote to jump in. You may also choose to have a massage or local Mayan treatment if your feeling the travelling catching up with you or perhaps participate in a local yoga session. In the evening we can all head out to a local restaurant and watch the sun set on another amazing day.
Day 14: Today we will go and visit the spectacular Sian K'aan Biosphere. A UNESCO world heritage nature reserve containing exceptional biodiversity and historic significance. Best of all it's just down the road from Tulum so there is no need to travel far. In the afternoon, we will take a Kayak or boat trip through the Caapechen Lagoon and learn about the various flora, fauna, and ecosystems of the Reserve and finish up as the sun is setting over the horizon. We may also choose to go and visit the Ruins of Muyil set in dense jungle used as a trade route for the Maya. 
Day 15: This day trip is one our favourites! We will head off early this morning to beat the crowds to the Tulum ruins. Here we will have a guided tour of the spectacular archeological site that looks out over the ocean. After our tour we will head to Akumal, a great snorkelling beach where we can swim with the sea turtles who occupy the waters here. We will also have lunch at a little spot here before heading back to our slice of paradise in the late afternoon.
Day 16: Today we will have the opportunity to check out anything that has caught our eye during our time here or to simply enjoy our time on the beach. This may be anything from diving a cenote, exploring a hidden beach, to checking out a Mayan town and seeing how the locals live. We will help you arrange whatever it is you want to do and have a few ideas up our sleeves if your looking for some.
Day 17: Today is the end of our trip so whether you are going back home or continuing on your adventure, after breaky we can all say our goodbyes until the next time.
Accommodation style
In Cuba we will all be staying in Casa Particulars. These are small BnB's run by locals. This is a great way to support the people as all the hotels are government run. It's also a great way to really experience the Cuban way of life. If you do want to stay at a hotel in Havana then let us know and we can sort that out.
In Mexico, we will be heading to one of our favourite little places on earth, Tulum. We will be staying in a boutique hotel that sits directly on the beach and is a series of little white washed huts with a tropical feel. All properties in Tulum create their own electricity and water supply as Tulum, despite having little restaurants, bars and hotels popping up, it is not connected to the grid. That, combined with respectful way that all the hotels and guesthouses have been built under and within the tree line makes for a much more "away from it all " and natural vibe than the package deal Cancun high-rise. It also makes for spectacular starry skys at night.
We will also have a long weekend in a private villa in Playa Del Carmen. A great place to head out for a party as well as eat some fab food and hang around at beach bars and clubs. As a bonus it is only a short ferry ride across to the island cozumel which sports some of the best reef diving in Mexico due to the currents that move past this little gem.
So what do we think it's going to cost all us ?
At this stage we are thinking it's going to be about $US1850 for ya'll for the 2 and a half weeks. This price is per person twin share so PAIR UP! This includes a bunch of amazing private tours ( there is something organised for around 10 out of the 16 days), accommodation, all breaky's and ground transfers…. so it's all sorted before we go and we can get a group discount (fingers crossed). If you think you are only going to do the Cuba or Mexico part then let us know and we can sort that out.
What we didn't include and you will have to put in on top is:
flights; lunches, dinners and drinks; any diving you want to do.
Lets make its Happen
If you want to contact us you can do it via our very professional contact form or alternatively you can contact me via Facebook. In fact, feel free to contact us  regarding any questions you have about what's going on.